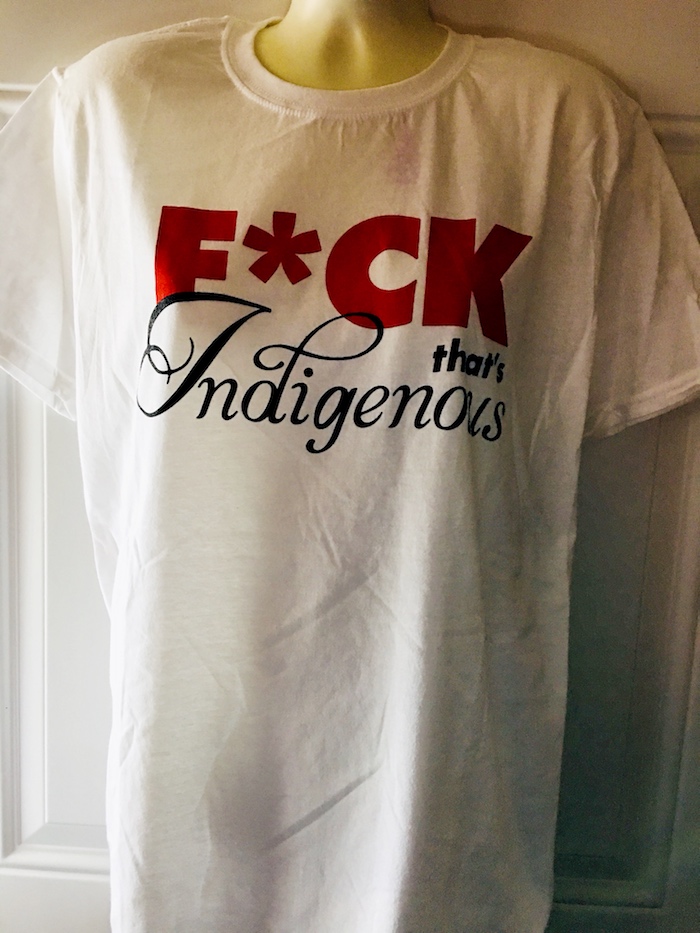 BLACK FRIDAY SALE
In Stock "F*ck That's Indigenous" Shirt
The shirt that got me in trouble at a craft show, and is now a coveted "by request only" piece of Winnowing Basket merchandise. Created from a source of deep pride for anything that's made by Indigenous People worldwide, these shirts are based off the title of a popular Viceland food programme.
Each shirt is silkscreened on a white short sleeve shirt that is 100% and not see-through. The material is very soft and true to size.
These won't be available again until Spring 2018!!!